New Mosaic Layout

Mosaic is a custom theme layout for RokSprocket. It displays an interactive arrangement of content blocks in a dynamically created grid structure, perfect for any magazine/news site. Tagging with icons is supported for: computers, movies, fashion, architecture, games, music, sports, or create your own!

Read More +

Gantry Framework

A comprehensive core framework that powers the features and functions of the theme. Such features include an intuitive administrative interface to easily configure the theme, and the 960 grid structure.

Read More +

Fusion Menu

A Mootools powered CSS dropdown, with MegaMenu features, which include custom column widths, multiple dropdowns, inline menu icons and more. These are controllable on a per menu item basis in the Menu Manager.

Read More +
Most Popular
RokSprocket

Revolutionary Plugin

Read More +

RokGallery

Advanced Gallery Plugin

Read More +

Content Typography

HTML / WordPress Shortcodes

Read More +
All
Computers
Games
Movies
Music
Default
Title
Date
Random
load more
hold SHIFT key to load all
load all
Popular Features
RokSprocket Plugin

Menu Systems

Integrated Plugins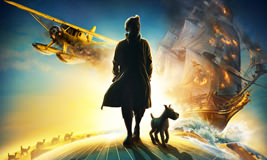 A powerful switchblade content plugin, that provides an array of displays, all within one single modular framework. RokSprocket supports a comprehensive control interface, for all layout modes, and is powered by Ajax.

Features Mode
A showcase / slideshow layout, with image and text support.

Lists Mode
An accordion / vertical list layout, to display text and/or thumbs.

Headlines Mode
A ticker layout, for displaying headlines or text snippets.

Tabs Mode
A tabbed content layout mode with text/image support.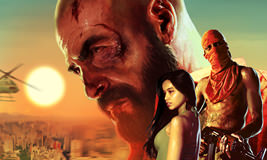 With RokNavMenu, framework core part, the theme provides two specific menu options, Fusion and SplitMenu. Both are configurable in the Gantry Menu widget settings, and also individually for each menu item.

Fusion with MegaMenu
Fusion is a powerful, Mootools enhanced, CSS dropdown menu. It has support for multiple columns of varying widths, inline icons, distribution control, animation control plus many other features.

SplitMenu
SplitMenu is static, multi-tiered menu option. Parent items, and 1st level children appear horizontally in the menu bar, and all subsequent children in the sidebar.

RokAjaxSearch
A ajax enhanced search widget. It has support for WordPress search, as well as Google Web, Images, Videos and Blog search, amongst other configuration options.

RokTwittie
Bring Twitter to your site with RokTwittie. Display username tweets, search tweets or both; as well as general profile information. All display options are configurable. A standalone widget for use with any theme.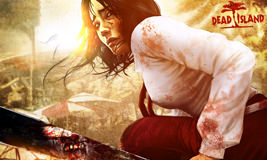 Voxel has integrated styling for a number of RocketTheme plugins, including RokSprocket, in all its layout modes. These are theme-based styles to visually incorporate the addons.
Top News of the Week
Published on Monday, 17 December 2012 23:24
Jakub Baran
Voxel, the December 2012 theme release, is a magazine orientated design. Its elegant and engaging style provides a rich back-drop to your site content. The new Mosaic layout provides a powerful mechanism to easily show content, in a dynamic fashion.
The theme has support for various RocketTheme Plugins, a beautifully styled menu, amongst other features.
Read More…
Theme Tutorials

Learn how to install the theme, plugins and RocketLauncher, with this demo's Installation tutorial.

Explore even more with a range of theme specific Forum-based Tutorials, such as overrides setup.
Demo Images
NOTE: All demo content is for sample purposes only, intended to represent a live site. All images are from www.hdwallpapers.in for use on this template demo only.
VOXEL
t: 1 (888) 123-4567
e: voxel@contact.com
RokSprocket
A content switchblade widget.
Multiple Layouts: Features, Tabs, Lists & Headlines
Various Content Sources: WordPress, Custom Post Types, WP Post Type & Types
Advanced Sorting Rules: auto, manual, mixed or random