Style Setting
The Style Settings panel in the Gantry based theme administration interface provides several options for configuring the main built in stylistic aspects of the template.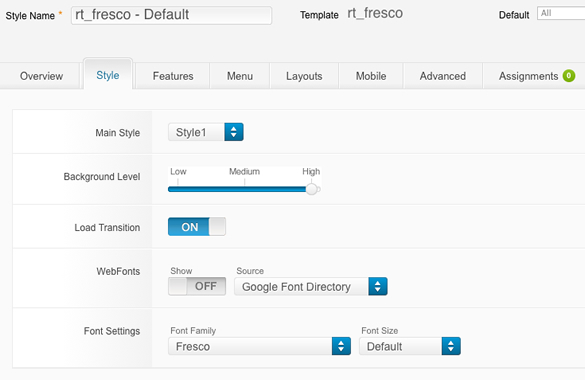 Assigning a Style
With Gantry, the ability to assign a certain style to an individual page has never been easier and/or more efficient. Just follow these simple steps:
Go to Extensions → Template Manager → rt_fresco → Assignments → *Menu Item*
Select your preset from Show Presets, configure and save.
Gantry Framework: Per Menu Item Controls